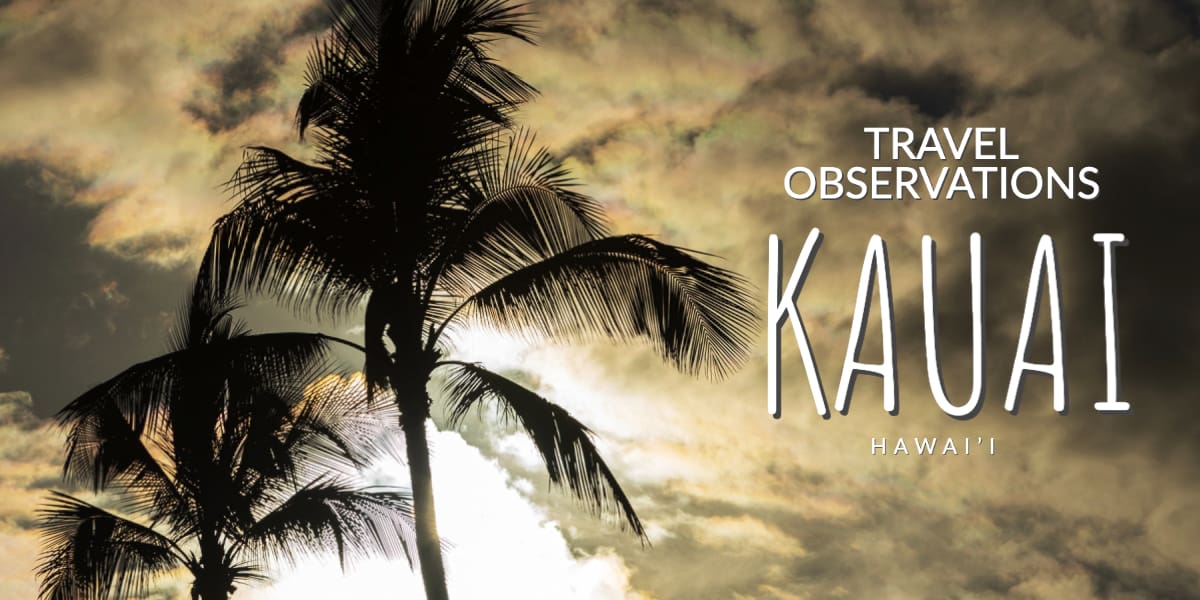 Kauai, Hawaii – Travel Observations
David E. Cox, 1 year ago
0
1 min

read
427
It's no secret that I love Hawaii. I'm sharing some observations from my latest visit to the island of Kauai:
I'm sure that somebody has killed a chicken with a tee shot. The island has the most wild chickens and they are all over the place, including the golf courses.
Wrecked cars just become part of the scenery.
The island is full of confused roosters that can't tell the difference between day and night. They cock-a-doodle-doo all day long and way before the sun comes up.
Kauai is very green and green is good. It's called the Garden Island for a reason.
I had broasted chicken for the first time… I liked it. I don't think broaching is uniquely Hawaiian, but that's where I ate it.
Loco Moco is great on all the islands.
Maui is still my favorite island, but Kauai is an extremely close to tying it.
The store "Big Save" saved me big. I had to buy a $13 plunger, but it was worth it.
Due to the number of scenes from the movies shot there – Kauai is Jurassic Park. You can even take a treacherous trip to where the gates used to be. There are just poles there. So, it's not worth it.
I ate at Hanalei Poke, and it was no surprise that Guy Fieri had been there. There are few places in

Hawaii

that he hasn't been.
I believe I lost my Peak Design tripod tool in the rental car. Now I have to go back to try and find it.
Check out my pictures from the trip:

Camera
icon by
Icons8
Related posts