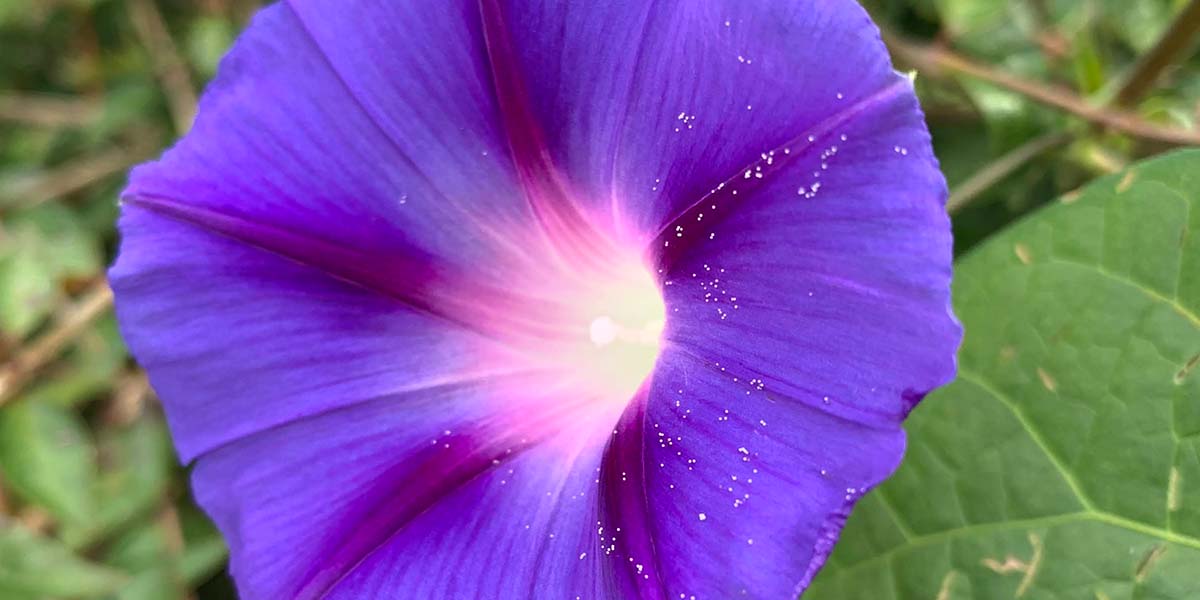 Morning Glory Is Not Glorious
David E. Cox, 2 years ago
0
2 min

read
316
There's nothing glorious about the morning glory plant. The flowers are pretty and you only see them in the morning. But it's a very invasive plant, and the vines wrap around other plants.
"In da Club" by 50 Cent seems to be a popular song at the Olympics. It was playing at nearly every Olympic event I watched.
Old Bay seasoning makes most things taste better. #MarylandThing If you're Maryland, you know this to be true.
I really like succotash. Some of the best I've every had was a the Leaping Lizard Cafe in VA Beach.
Enough with the GOAT! There was – and will only be – ONE, Muhammad Ali. This is the most often misused acronym.
That restaurant table suspended from a crane (in Dubai I think) might be cool until 5 people have to use the restroom at different times. #UpAndDown
Air Rifle??? I don't get it… definitely some kind of skill, but a sport – that's questionable. I watched it, trying to understand it.
Pockets are everything! The simple addition of pockets will turn an ordinary piece of clothing into being functional.
My coffee this morning was "FF"… FRESHLY BREWED & FREE. I don't mind waiting at Starbucks when they ask, unless I have to be somewhere.
Pocket knives are wonderfully useful. I carry one with me around the house to open Amazon boxes and 1000 other things.
I do not miss the directional arrows in the grocery store aisles. People looked at me oddly the first time I mistakenly disobeyed them.
Song of the Week
I look out into my yard in the morning, and I see the purple and pink cone shaped flowers of the morning glory plant. It's true – they only bloom in the morning. But, despite their beauty – they are pretty aggressive. The braided vines of the plant wrap around anything they can, including other plants.
photo credit: Cox Imagery
Related posts